Your Daily Dance was created as a resource for dancers and dance parents. My name is Angie and I am a Dance Mom – the typical Dance Mom who enjoys watching my daughter do something she loves.  I don't claim to be an expert in all things dance, but I do profess to be a huge fan as dance was a big part of my life.  In addition to being a huge fan of dance and the arts, I have fond memories and a great respect for the dance teachers I had in my own life as well as those in my daughter's life.  Whether you are a dance parent or a dancer, the goal of Your Daily Dance is to share information that will enhance and inspire your dance life.  You will find tips, dance teacher advice, videos, product reviews, and music playlists.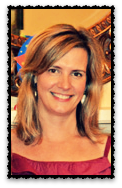 When Your Daily Dance started in 2012, the goal was  to provide a resource for dance families to find dance related information in one spot.  We've listened to our readers and are continuing to add new features.  We started adding dance competition results in 2017 – if there is one thing we have learned over the years, it's that dancers love being inspired by other dancers.  There is amazing and unique talent taking stages across the United States and Canada; therefore, we like to celebrate and support a variety of dancers and studios.   Instead of featuring individual videos, we have implemented two new features:
Studio Spotlight which highlights dances and provides a profile for dance studios.
Featured Dancers which showcases videos of the dancer as well as their dance competition achievements.
Thank you for sharing your passion for dance with us.

FAQs
Where do you find music for your playlists?  Everywhere!  We are constantly on the lookout for new music.  The songs featured have been found through music searches, listening to weekly new music releases, dance competitions, stores, reader suggestions, and songs our studio has used.
How do you decide which dancers to feature?  Currently, the dancers we feature are dancers who have begun competing for the 2017-2018 year.  In addition to starting the new season, they have an online presence – either through their own YouTube account or have been featured on a YouTube dance account.  Dancers love watching other dancers and we love sharing their videos showcasing their talent.
How can I get my question featured on YDD?  dance@yourdailydance.com Simply email your question and we will try to answer it.
Disclaimer:  All information provided is in good faith. It is derived from our personal dance experience as well as sources believed to be accurate and current as of the date of publishing.
Contact:
Be Social:
Facebook:  https://www.facebook.com/YourDailyDance
Twitter:  https://twitter.com/YourDailyDance
Instagram:  yourdailydance
Pinterest:  http://www.pinterest.com/yourdailydance/boards/