Ilogear's slogan is  "For a Natural, Active Lifestyle" and we couldn't think of a better one for hardworking dancers.  Their bold colors and unique designs are sure to help you stand out while feeling complete support to move about freely.  Below are a few of our favorites.  You can find more options at Ilogear's website.  In addition, their products are available for purchase at Dance Teacher Summit, DancerPalooza, World of Dance Fashion Show, and others.
Click the image for further details on each Ilogear dancewear item.
Ilogear Leotards
Olivia Leotard – $83.95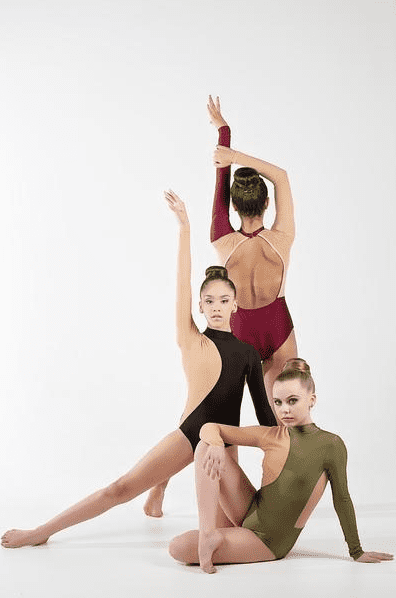 Ilogear Dance Tops
Check out ilogear for more leotards, dance tops, skirts, bottoms, unitards and boys items.